Ralph's Garage Event Space
Welcome to Ralph's Garage, the exclusive private event space within Ralph's American Grill. Step into a spacious, private area surrounded by garage style glass walls, offering a unique ambiance that sets the stage for unforgettable events. With adjoining outdoor patios you can entertain your guests in the perfect indoor outdoor environment.
Occupancy
Our dedicated team of professionals is ready to elevate your event with world class service and menu options to suit any occasion. Whether it's a rehearsal dinner or an intimate social gathering, Ralph's Garage is the perfect destination to welcome your friends, family, and coworkers to a retreat like no other in Wilmington, Ohio.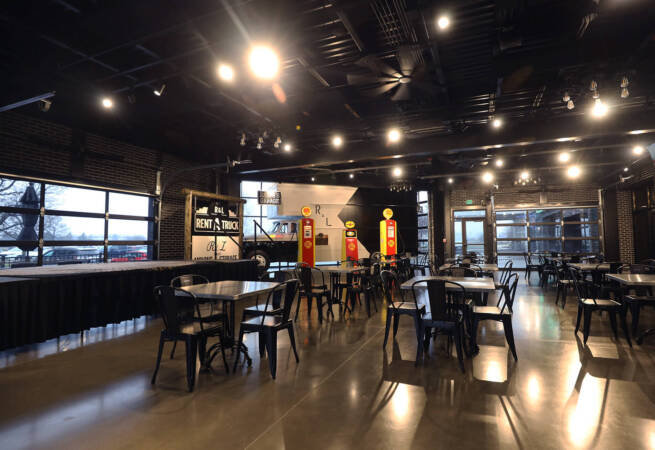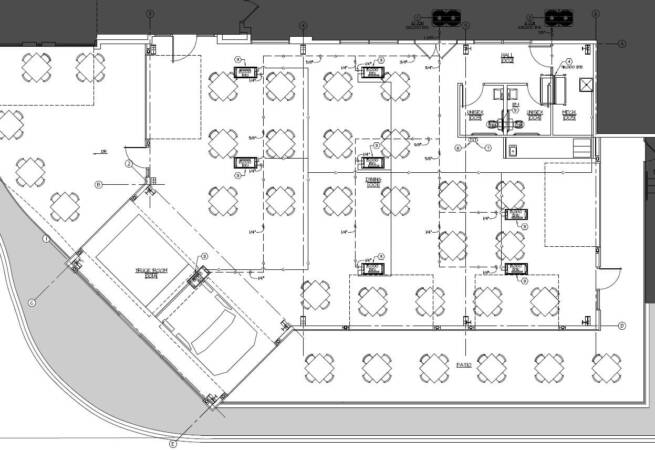 Room size
Versatility is our forte! We can accommodate events up to 125 people with a variety of room set ups to match your unique needs. We take pride in creating unforgettable moments for you and your guests, ensuring a seamless and delightful experience from start to finish.
Unlock the Possibilities
Unlock the possibilities and plan your next extraordinary event at Ralph's Garage. We can't wait to welcome you and make your celebration truly remarkable!